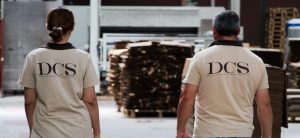 As DCS Ambalaj, we do our best to provide our employees with healthy, safe and hygienic working conditions.
We establish relations with our employees based on the principles of mutual trust.
We ensure the continuous development of our employees with the occupational safety and personal development trainings we provide on a regular basis.
In order to prevent possible injuries and health deterioration, we take the necessary precautions and meticulously maintain the occupational health and safety management stage by identifying possible risk points.
Recruitment, remuneration, training, promotion, termination, and retirement of transactions, only the success-oriented approach; it is the person's age, class, nationality, religion, gender, marital status, or national laws, regardless of the criteria defined by another class, we are moving.
We provide our employees with detailed information about the "Work and Workplace Discipline Procedure", working conditions and pay payments in written and understandable form before starting work.
Paying October and additional earnings to our employees in accordance with national legal standards.
If they have to work overtime, we comply with the principle of volunteering, we pay overtime wages regularly and make sure that the exhausting pace is not continuous.
It complies with national working hours; we plan our work schedule to be overtime, weekends off 5 days a week.
We respect the departure of our employees from our company if a justifiable reason is presented.
We certainly do not employ child laborers and we do not support compulsory labor practices.
We do not allow abuse, harassment, incitement and bribery in any way by complying with the rules of the 'Ethical Trading Initiative" within our company.
We respect the rights of our employees to create organizations that represent them.